| | | | |
| --- | --- | --- | --- |
| PbP SF Presents - Summer Soiree 2012 | | | |
Summer Soiree 2012
Thursday, June 7, 2012 from 5:30 PM - 9:.30 PM (PT)
Join Project by Project SF (PbP SF) for a special happy hour to raise awareness for issues affecting the Asian American community.
FREE ADMISSION (donations accepted!)

WIN TWO TICKETS TO THIS YEAR'S PLATE BY PLATE!
RSVP via Eventbrite to sign up for our mailing list and you will be automatically entered into this free drawing:
http://pbpsummersoiree.eventbrite.com/
Winners will be announced at this happy hour event.


Mix, mingle and network among San Francisco's young professionals at PbP's Summer Soiree. Learn more about PbP and meet others who are passionate about positive social change.
We're also kicking off ticket sales for SF's premier food and wine event of the year benefiting our parent organization, Project by Project:
2012 Plate by Plate
Saturday, September 22, 2012
The Bently Reserve at 301 Battery St
Please visit www.platebyplate.org/sf for more info
By attending our special Summer Soiree happy hour, all attendees will have access to our deeply discounted ONE-DAY ONLY pricing for this year's Plate by Plate Tasting Event:

$90 - General Admission
$190 - VIP
*Cash & Credit Cards Accepted

Net proceeds will benefit our 2012 partner, Project by Project.


To learn more about Project by Project, please visit www.projectbyproject.org/sf. For more information on this event, please email This e-mail address is being protected from spambots. You need JavaScript enabled to view it .
We look forward to seeing you there!
| | | | |
| --- | --- | --- | --- |
| PbP SF Presents - Wine Bus Tour 2012 | | | |
PbP Wine Bus Tour 2012
Saturday, May 12, 2012 from 9:30 AM - 6:.00 PM (PT)
Project by Project
SF (PbP SF) would like to invite you and your friends to our third annual wine country bus trip. This year we have a very exciting lineup for you of award-winning wineries, with a great mix of powerful reds and subtle and refreshing whites. This all day tour includes fun and informative wine tastings at 3 wineries and a delicious lunch and wine pairing at Peju Provence Winery, along with a chauffeured ride through Napa wine country, along California's scenic highways and backroads. We provide the transportation via a 30 person chartered bus, snacks and beverages, lunch, and hosted private guided tours of some of Napa's finest wineries. We hope that you will join us on Saturday, May 12th, on this relaxing and intimate journey through the Napa wine country! Below is the full itinerary and links to the wineries that we have reserved for this trip:
Location:
Peju Province Winery, Grgich Hills Estate, Turnbull Wine Cellars
Date: Saturday, May 12 at 9:30 a.m.
Itinerary:
| | |
| --- | --- |
| 9:30AM | Meet at the Safeway on 1335 Webster St (at Geary) |
| 11:30AM | Arrive at Peju Province Winery for lunch, wine with lunch, and wine tasting |
| 1:30PM | Arrive at Grgich Hills Estate for wine tasting |
| 3:00PM | Arrive at Turnbull Wine Cellars for wine tasting |
| 4:00PM | Depart back to San Francisco |
| 6:00PM | Arrive back at the Safeway on 1335 Webster St |
All Inclusive Option - $75 pays for transportation, refreshments/snacks, lunch with wine pairing at Peju, and wine tasting at Grgich and Turnbull. Save $10 over à la carte option with the all inclusive ticket!
A la carte Option - $60 pays for transportation, refreshments/snacks, lunch with wine pairing at Peju. Tasting at Grgich and Turnbull will be an additional $15 and $10, respectively (day of, cash only).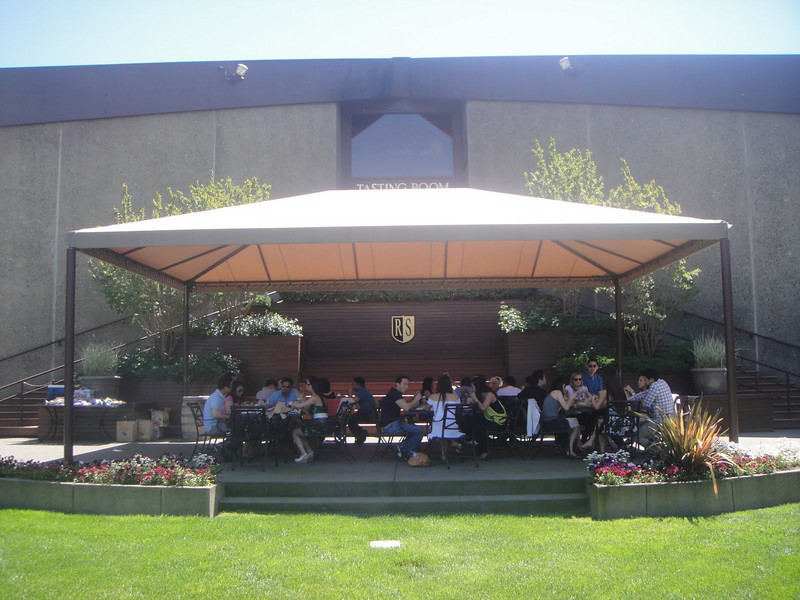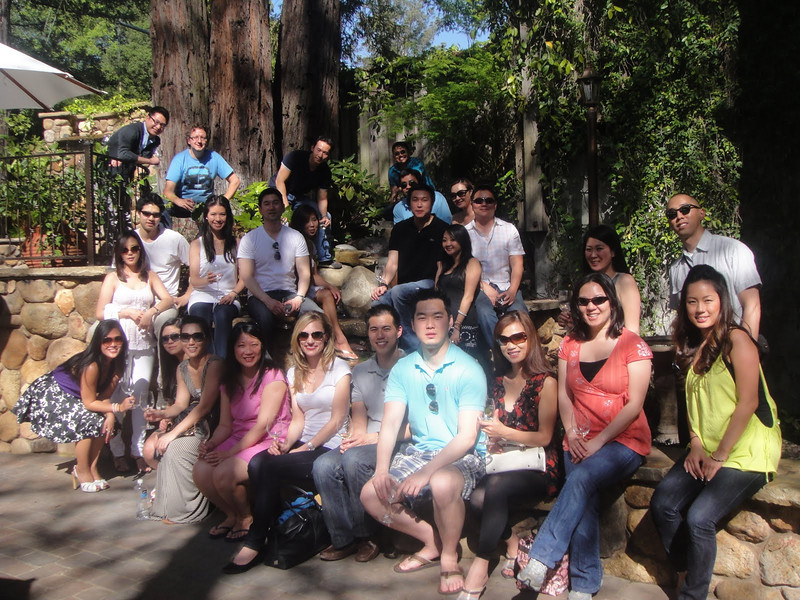 Visit our gallery for additional pictures from our last two events: Wine Bus Trip 2010, Wine Bus Trip 2011
This event is open to all but space is limited, so act fast…and get your ticket!
For more information on this event, please email This e-mail address is being protected from spambots. You need JavaScript enabled to view it .
| | | | |
| --- | --- | --- | --- |
| PbP SF Announces 2012 Partner - PbP | | | |
APRIL 5, 2012 – San Francisco, CA – Project by Project San Francisco (PbP SF) is a 501(c)3 non-profit organization that focuses on issues affecting the Asian American community. To commemorate PbP's 15th anniversary, the organization today announced that it has named its parent organization, Project by Project, as the non-profit partner for 2012.
In 2012, the volunteers at PbP SF will work to further the organization's cause and raise awareness within the San Francisco non-profit community. PbP SF aims to reinforce the fact that the organization not only helps other local Pan-Asian non-profit organizations in need, but also strives to motivate and mobilize other young professionals to volunteer within the local community. With this in mind, PbP SF will be holding its annual Tasting Benefit event on September 22, 2012 at the Bently Reserve in San Francisco, to highlight the positive work that Project by Project has done across the country.
PbP SF serves the San Francisco Bay Area and 2012 will mark the organization's third year in support of positive causes in the community. APA Family Support Services was the first organization to partner with PbP SF. APA Family Support Services (APA) mission is to promote healthy Asian/Pacific Islander children and families by providing family support services to prevent child abuse and domestic violence. APA also advocates culturally competent services for Asians and Pacific Islanders through education, community building and leadership development. APA is the only hospital-based agency offering in-home family support services specifically for Asian Pacific Islander families and children.
In 2011, PbP SF partnrered with OASES to help empower students from low-income households through education, mentorship, and service. OASES has multiple programs that provide youth with opportunities not often offered at their schools including peer leadership, environmental education, diversity education, financial literacy, and the arts. All of OASES' services are intended for students in Oakland's Unified School District with limited resources from ethnically diverse backgrounds.
Through partnerships with these local non-profits, PbP SF has raised awareness for each of these organizations through fund-raising acitivites and by highlighting each in the annual PbP Tasting Benefit event. PbP SF pledges to continue championing the causes for both of these organizations, and plans to continue to do so by activating even more young professionals in 2012.
Read more...
| | | | |
| --- | --- | --- | --- |
| PbP SF Presents - Dining with PbP 2012 | | | |
Dining with PbP :: Dinner & Wine Pairing at Radius
Wednesday, April 04, 2012 from 7:00 PM - 10:00 PM (PT)
Wednesday, April 11, 2012 from 7:00 PM - 10:00 PM (PT)
We cordially invite you and a guest for an evening of sustainable and locally sourced food and wine. Join us for Project by Project SF's 3rd Annual "Dining with PbP" Event. This is an exclusive dining and wine pairing event with limited seating. We are excited to continue building our relationship with the SF/Bay Area community and to share our 2012 plans and upcoming events.
Join us at Radius with wine pairing by Robert Sinskey Vineyard. Please see MENU.
Agenda:
7:00 - Guest check-in

7:30 - Presentation by Project by Project

8

:00 - Appetizer

8:15 - Winery presentation

8:30 - Main course

9:00 - Dessert

9:45 - Concluding remarks
- Be the first to learn about Project by Project SF's plans for 2012.
- Experience the 100% estate produced and organic wines of Robert Sinkskey Vineyards.
- Enjoy an intimate evening among 30 guests who share similar interests in philanthropy, Asian American issues and sustainable, locally sourced food and wine.
Location: Radius at 1123 Folsom Street
415.525.3676
Date: Wednesday, April 4 at 7:00 p.m. and Wednesday, April 11 at 7:00 p.m.
Suggested Dress Code: Business Casual
Cost: All-inclusive (food, wine, tax and gratuity) for $60 per person. Please see MENU.
About Radius:
A testament to the Bay Area's local bounty, Radius sources its ingredients from farms and fisheries within a 100-mile radius of its SoMa neighborhood digs. This duo of casual cafe and full-service restaurant make an ideal lunch stop, drink haven, or destination dinner venue.
For more information on this event, please email This e-mail address is being protected from spambots. You need JavaScript enabled to view it .
| | | | |
| --- | --- | --- | --- |
| Project by Project SF: OASES Check Presentation | | | |
Project by Project (PbP) SF presented $20,000 to OASES at their Mid-Year Showcase in Oakland, at Cleveland Elementary, one of the OASES partner schools. In attendance from PbP SF are (from left to right) Beverly Nevalga, Leo Cheng, Jennifer Sun, and Dean Yao.
For more information about volunteer opportunities and upcoming events with Project by Project and the Oakland Asian Students Educational Services, please contact This e-mail address is being protected from spambots. You need JavaScript enabled to view it or visit www.oases.org.