An Insider's Look at Asian American Nonprofits
Wednesday, November 13, 2013 from 7:00 PM - 9:00 PM (PT)
Location:
Kearny Street Workshop, Arc Space Gallery
1246 Folsom Street
San Francisco, CA 94103
*Due to the size of the Arc Space Gallery, tickets will be available on a first come, first served basis through Eventbrite registration.
Schedule:
7:00 - 7:30

Networking reception
7:30 - 8:30

Panel discussion
Come learn from our panel of Asian American nonprofit leaders and hear their personal success stories, challenges, and opportunities along their journeys in the nonprofit sector. Network with other influential Asian American leaders and professionals in the community, including:
Kearny Street Workshop
- Claire Light, Executive Director
- TJ Basa, Program Manager
- Joyce Juan-Manalo, Administrative Manager
OASES
- Nhi Chau, Deputy Director of Strategic Development
APA Family Support Services
- Amor Santiago, Executive Director
- Stephanie Chuang, NBC Reporter
Founded in 1972, KSW is the oldest Asian Pacific American multidisciplinary arts organization in the country. In 2013, the volunteers of PbP SF will work to further KSW's mission of nurturing intergenerational, cross-cultural, multidisciplinary artistic activities that honor the historical and cultural heritage of the Asian Pacific American (APA) community within the Bay Area. Throughout the course of the year, PbP SF will work to raise public awareness for KSW and help support the return of KSW's signature arts festival, APAture, which will examine the work of emerging APA talent in film/video, literature/book arts, music, performance, visual/installation art, and experimental media.
OASES was established in 1983 and empowers students from low-income households through education, mentorship, and service in order to strengthen the Oakland community. OASES has multiple programs that provide youth with opportunities not often offered at their schools including peer leadership, environmental education, diversity education, financial literacy, and the arts. All of OASES' services are intended for students in Oakland's Unified School District with limited resources from ethnically diverse backgrounds
Founded in 1987, APA Family Support Services promotes healthy Asian/Pacific Islander children and families by providing family support services to prevent child abuse and domestic violence. APA accomplishes this through providing prevention, early/crisis intervention, and clinical treatment services.
To learn more about Project by Project, please visit www.projectbyproject.org/sf. For more information on this event, please email This e-mail address is being protected from spambots. You need JavaScript enabled to view it .
We look forward to seeing you there!
Last call for presale tickets to Plate by Plate!
Join Project by Project for happy hour at The Empire Hotel Rooftop to purchase your Plate by Plate tickets at presale prices!
DATE: Friday, September 20, 2013
TIME: 6:00-9:00pm
VENUE: The Empire Hotel Rooftop
44 West 63rd Street, New York, NY 10023
Extended Happy Hour specials!
$5/$6 Beers
$8 Well Drinks
$8 House Wine
$10 suggested donation
Project by Project's Annual Tasting Benefit
PLATE by PLATE 2013

DATE: Friday, October 4th, 2013
VENUE: 82Mercer @ 82 Mercer Street, New York, NY 10012
TIME: VIP Reception, 6:00pm - 7:30pm
General Admission, 7:30pm - 10:30pm
ADDITIONAL INFO: http://www.platebyplate.org/ny
Our 15th annual tasting benefit will feature restaurants such as Bell Book & Candle, Spot Dessert Bar, Thalassa, Jin Ramen, and Yerba Buena Perry--just to name a few. Our silent auction includes items such as an autographed NY Jets football, vouchers for 7 nights at St. James Club-Antigua, VIP tickets to Sleep No More performances, and much more!
Plate by Plate attendees will receive a gift bag full of goodies with items such as Uber vouchers and passes to Stepping Out Dance Studio. VIP gift bags includes $80 worth of Dr. Perricone products!
Net ticket proceeds from Plate by Plate will benefit the Film News Now Foundation, a nonprofit organization that creates films to provide information, awareness, and content that serve to build capacity and community for social justice and change, such as the Oscar-nominated film,
Who Killed Vincent Chin?
Save up to $75 off with presale tickets! Prices will increase after 9/20, so get them now!
General Admission $150 ($200 at door)
VIP $225 ($300 at door)
Grab 3 friends and purchase tickets as a group of 4+ for $135 each!
PURCHASE YOUR PLATE BY PLATE TICKETS HERE:

Volunteer for Project by Project at Plate by Plate 2013!

If you are interested in volunteering at Plate by Plate, please fill out our volunteer application and we'll be in touch with you soon. Thank!
SIGN UP HERE:

Plate by Plate Kickoff Happy Hour
Thursday, July 11, 2013 from 6:00 PM - 10:00 PM (PT)
PbP SF is excited to announce that we will be kicking off sales to our premier food and wine tasting benefit event, Plate by Plate, at our Ticket Sales Kickoff Happy Hour @ Carbon Lounge on Thursday, July 11, 2013! Come learn more about our 2013 Partner, Kearny Street Workshop as well as exciting details about this year's Plate by Plate. Enjoy cocktails and learn more about PbP while meeting others who are passionate about positive social change.
All Kick Off Happy Hour attendees will have access to our deeply discounted ONE-DAY ONLY pricing for our 2013 Plate by Plate. See more details below!
2013 Plate by Plate General Admission EARLY BIRD SALE (one night only)
- $85 (Compare to at the door price of $150)
Cash & Credit Cards Accepted
To learn more about Project by Project and nonprofit partners, please visit http://www.projectbyproject.org/sf
2013 Plate by Plate
Enjoy an evening tasting a sampling of SF's finest restaurants, wineries, and beverage purveyours while supporting the incredible work of our partner, multidisciplinary arts organization, Kearny Street Workshop!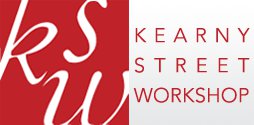 Saturday, September 14th
City View
7PM - 10PM
135 4th Street (between Mina St & Howard St)